SCOTTISH OPEN, Ayrshire - 4 rounds
Date: 30 Sep - 3 Oct
Entry Fee: £1,145.00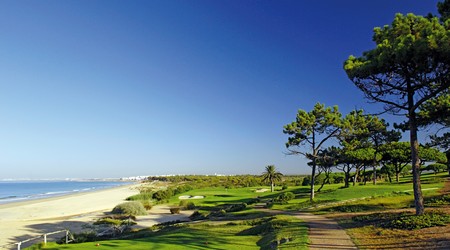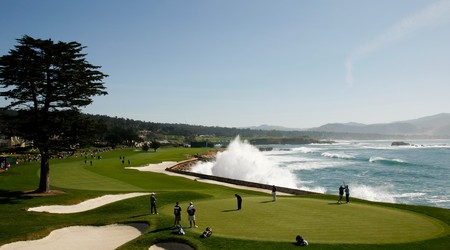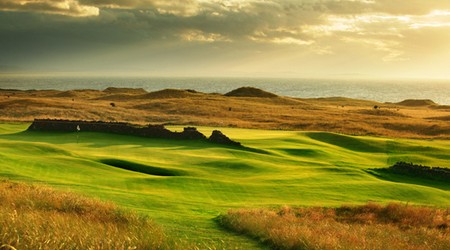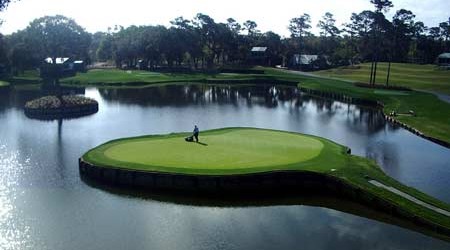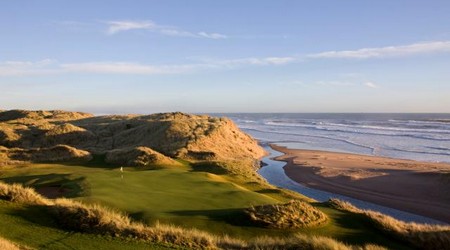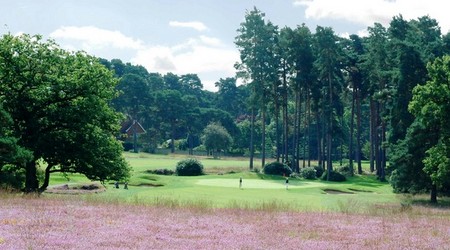 CLOSING DATE is 30 June 2024 for event SCOTTISH OPEN, Ayrshire - 4 rounds
The Closing Date is the date up to which we can guarantee the prices displayed below. We can accept entries after the closing date but the prices may increase and payments can only be made by calling our offices.
Enter Now
THE SCOTTISH OPEN, Ayrshire
MONDAY 30TH SEPTEMBER - THURSDAY 3RD OCTOBER 2024
Compete at Open venue Royal Troon's Old Course! It will host its 10th Open in 2024! Troon most recently staged the Championship in 2016, when Henrik Stenson prevailed in a stunning duel with Phil Mickelson.
Package includes:
Four rounds of competitive golf on world renowned links courses,
- Royal Troon – Old Course and the Portland Course
- Dundonald Links
- Western Gailes
Prizes for each day and overall competition
Each round will have two Nearest the Pin Competitions
All four rounds count towards GAGT Order of Merits
Flights, accommodation & course transfers are not included.
Package price:
Golf only £1,145
Golf:
Golf Courses Tee times start from
Mon 30 Sep Royal Troon - Portland Course 9.20am
Tue 1 Oct Dundonald Links 10am
Wed 2 Oct Western Gailes 10.10am
Thu 3 Oct Royal Troon – Old Course 9.10am
Accommodation: We have not included accommodation in the package for the GAGT Scottish Open as we appreciate that people's accommodation requirements vary and there are plenty of local options.
We recommend the Gailes Hotel, Irvine which is very convenient for all four courses.
Daily Draw: The draws for the first two rounds will be on the website by 5.00pm on Thursday 26th September. The draw for the last round will be made in score order. Leaders will go out last in the final round.
Format: The scoring format each day will be individual Stableford with Playing Handicap being 95% of Course Handicap. All four rounds will count towards the Order of Merits.
Handicap: All four rounds will be run under the WHS system but scores will not automatically be forwarded to England Golf clubs due to the fact that England and Wales operate on a different WHS system.
You MUST return your daily scores to your golf club and the easiest way to do this is to forward the email from Golf Genius, which you will receive after each round and which provides details of your scores.
GAGT Overseas Handicap System (OHA): Where appropriate handicaps will be adjusted after each round in line with the GAGT OHA system, details of which we can provide. Any adjustments will not affect your club Handicap Index.
Prizes: There will be prizes for the leading three scores each day.
Prizes will be in the form of vouchers for the Global Amateur Golf Tour as follows:
Daily vouchers: 1st - £100, 2nd - £70, 3rd - £50 Overall vouchers: 1st - £175, 2nd - £150, 3rd - £125
Nearest the Pin: There will be two Nearest the Pins for each round. The prize will be a £25 GAGT voucher.
GAGT Order of Merit: Merit points will be awarded on the basis of 100pts to the winner, 99pts for runner up, 98pts for third and so on.
You will need to be a current member of the GAGT to qualify for merit points.
You can check your membership status and join by calling Kelly / Debbie on 0345 466 2222. The subscription fee is £40 for 12 months from the day you join.
Dress: No formal dress i.e no jacket & tie required.
Sweep: There will be an optional sweep of £40, £10 per round and this will be collected in cash when you check in before the first round. The sweep will be paid out daily for the leading three scores and anyone who scores a two.
GPS range finding equipment: The use of GPS range finding devices is permitted on the Tour.
Enter Now