PHUKET OPEN, Thailand - 7 nights + 5 rounds
Date: 7 Mar - 14 Mar
Entry Fee: £1,770.00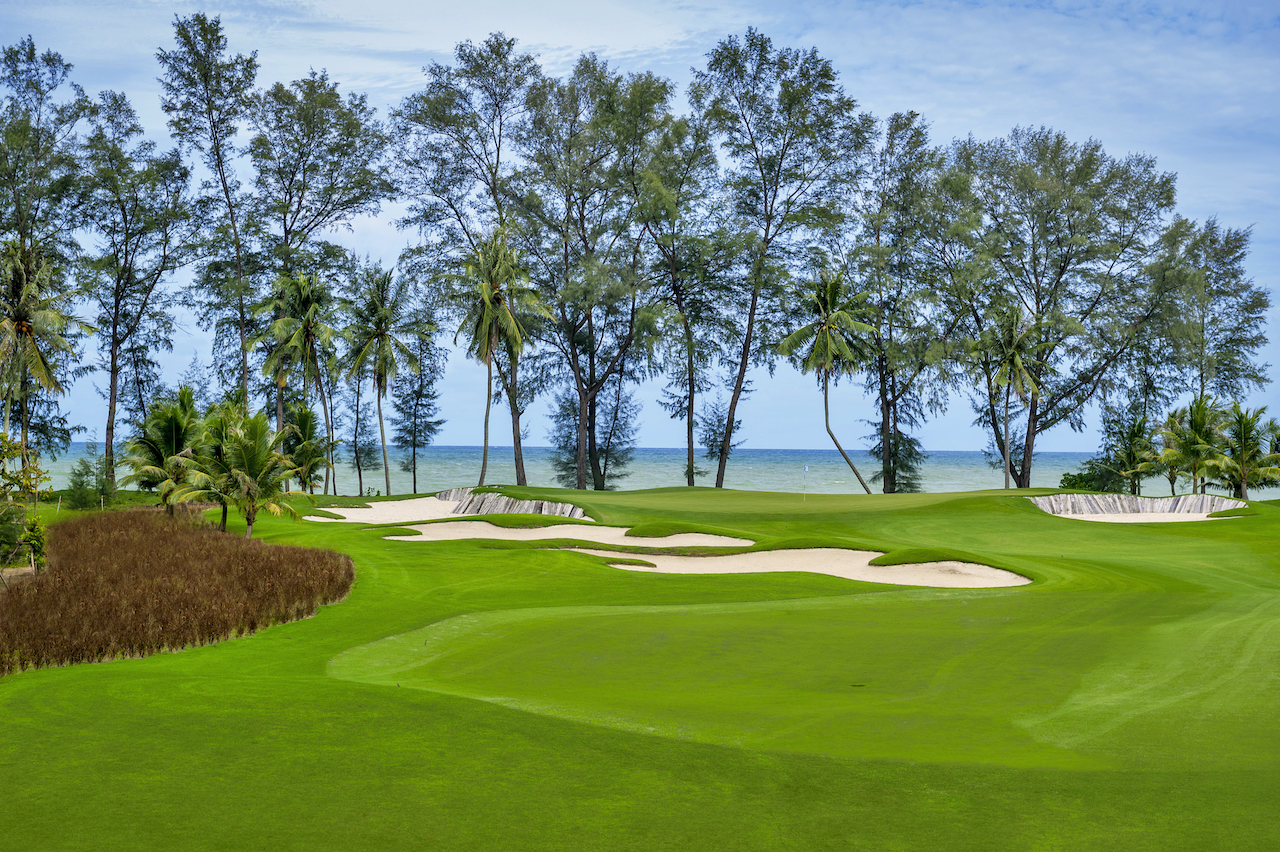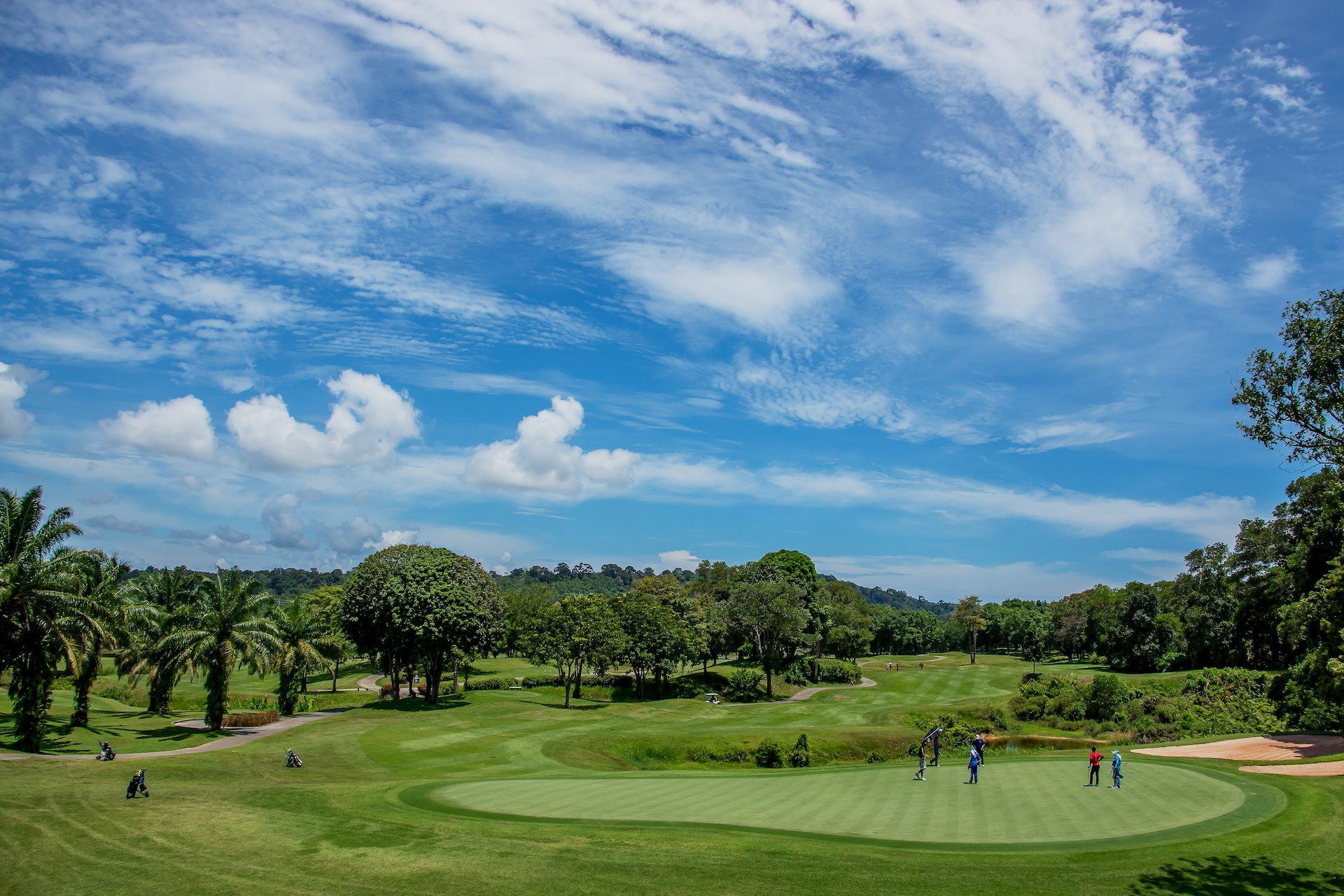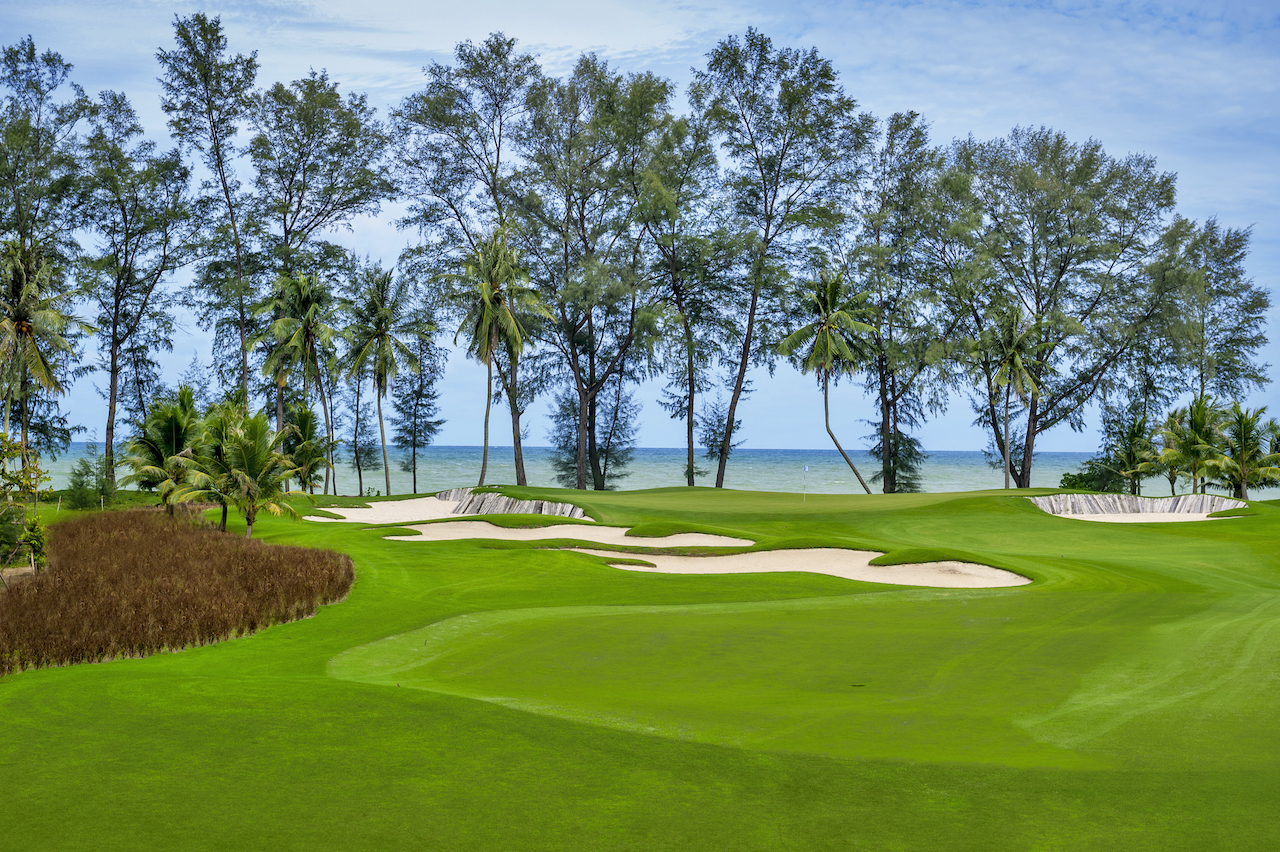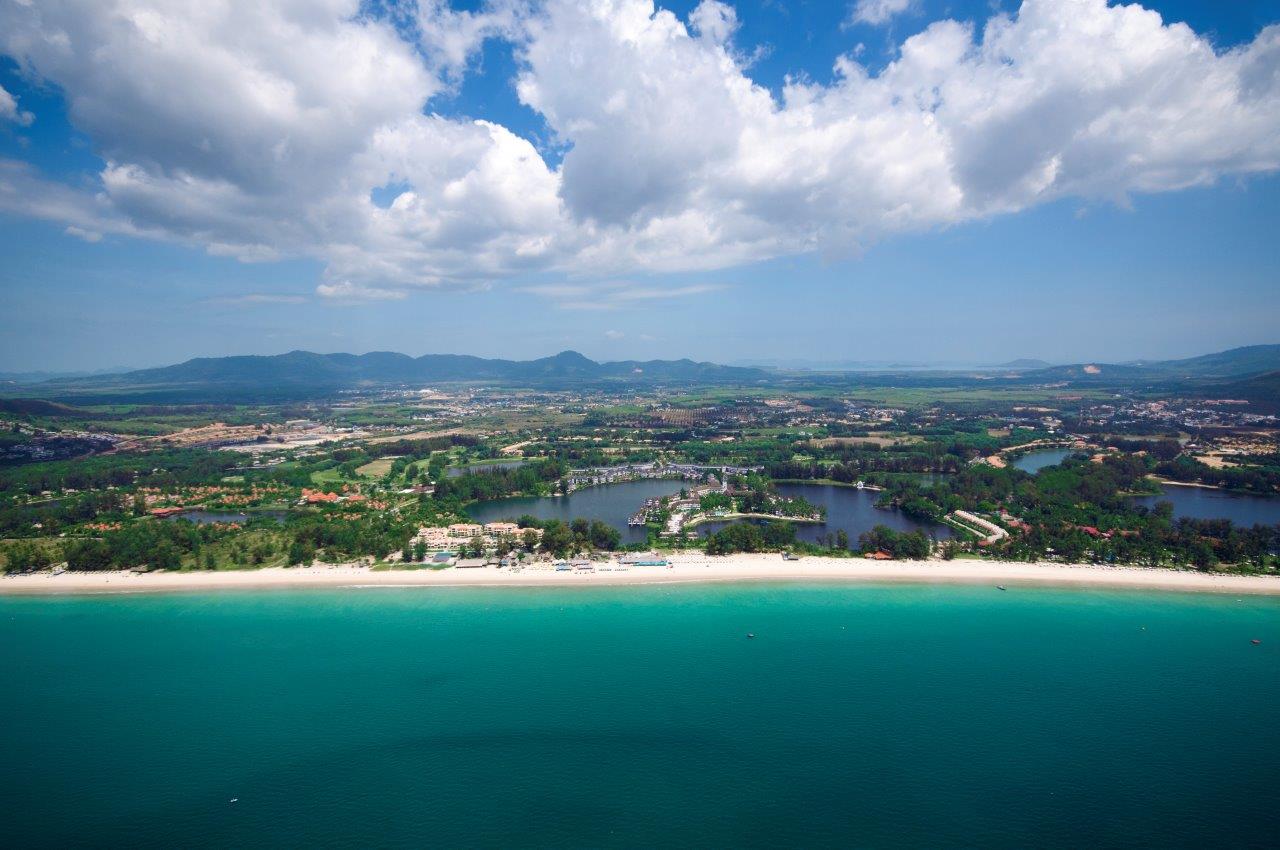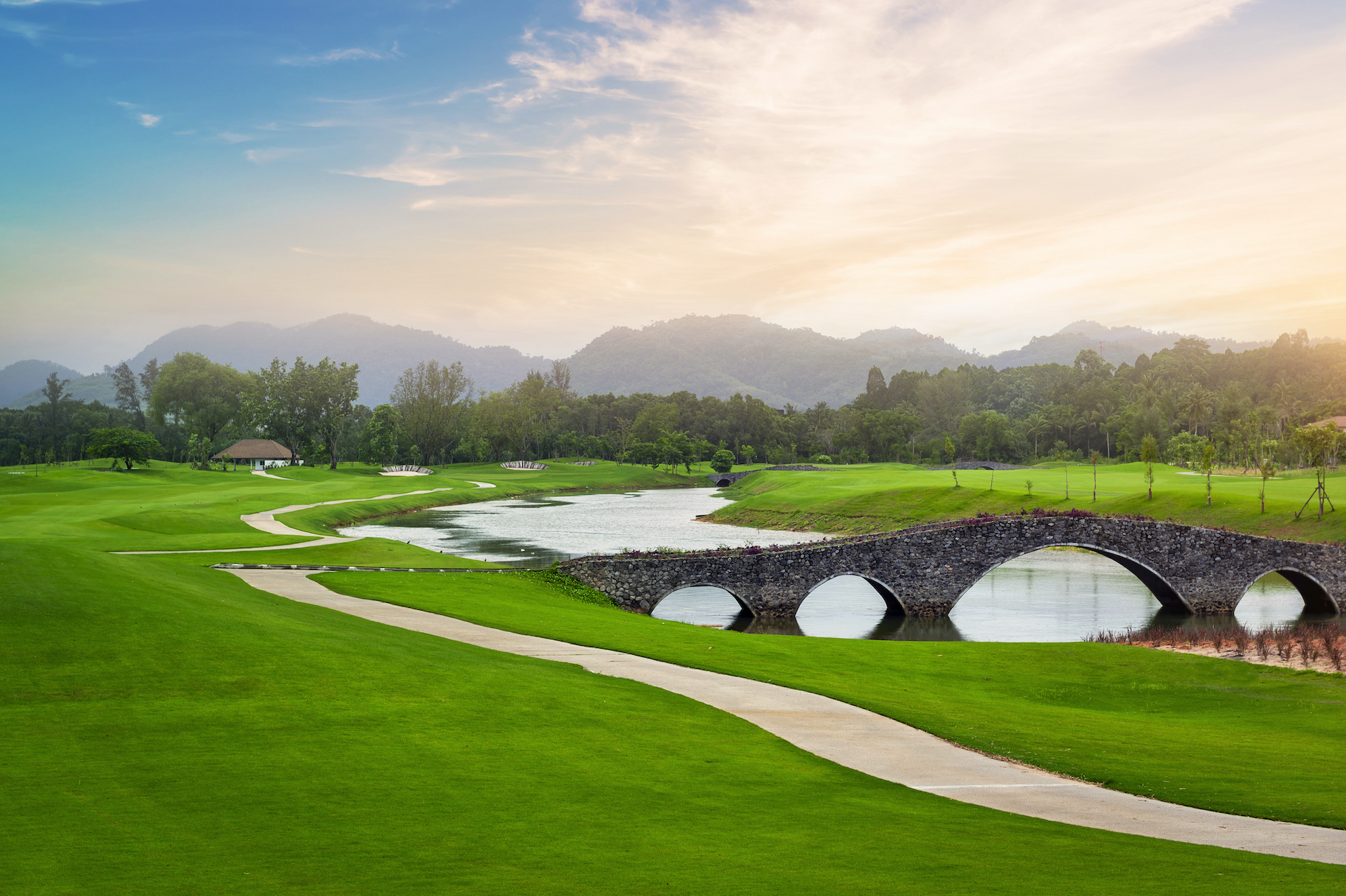 CLOSING DATE is 08 December 2023 for event PHUKET OPEN, Thailand - 7 nights + 5 rounds
The Closing Date is the date up to which we can guarantee the prices displayed below. We can accept entries after the closing date but the prices may increase and payments can only be made by calling our offices.
Enter Now
PHUKET OPEN, Thailand
THURSDAY 7TH - THURSDAY 14TH MARCH 2024

Phuket has world-class golf courses with stunning views of the ocean and mountains, providing golfers with a unique and memorable experience.
The Package will include:
7 nights B&B accommodation (twin / double share) in the

Angsana Laguna Resort, Phuket

– located on the tranquil shores of Bang Tao Bay;

5 rounds of competitive golf on superb courses;

Welcome drinks & Presentation & dinner;

Golf course transfers;

Caddies & buggies included for each round;

Prizes for each round and overall totalling £1400;

All five rounds count towards the 2024 Order of Merit;
Package Prices: Please note flights are not included.
Full package price excluding flights - £1770

Single supplement (7 nights) - £540

Non golfer - £835

Golf only (5 rounds excl welcome drinks & dinner) £1158

Additional night – twin / double £80pp

Additional night – single £160 per room
Upgrades are available.

PLEASE NOTE THE ABOVE PRICES ARE BASED ON AN EXCHANGE RATE OF 42 BHT/£. IT MAY BE NECESSARY TO MAKE A SURCHARGE IF THERE IS AN APPRECIABLE CHANGE IN EXCHANGE RATES.
Itinerary:
Thu 7 Check in to Angsana Laguna Resort – welcome evening drinks
Fri 8 Laguna Golf Phuket – course transfer – range balls – shared buggy
Sat 9 Red Mountain - course transfer – range balls – shared buggy
Sun 10 Blue Canyon - Lakes Course - course transfer – range balls – shared buggy
Mon 11 Rest Day
Tue 12 Blue Canyon - Canyon Course - course transfer – range balls – shared buggy
Wed 13 Red Mountain - course transfer – range balls – shared buggy - presentation dinner
Thu 14 Check out of Angsana Laguna Resort
Golf Courses:
Fri 8 Laguna
Sat 9 Red Mountain
Sun 10 Blue Canyon - Lakes
Mon 11 Rest Day
Tue 12 Blue Canyon - Canyon
Wed 13 Red Mountain
Accommodation: ANGSANA LAGUNA PHUKET - www.angsana.com/en/ap-thailand-phuket
Check in Thursday 7th March - check out Thursday 14th March - 7 nights.
Set along the shores of the Andaman Sea in Phuket's Bang Tao Bay in the island's northwest the luxurious Angsana Laguna Phuket is a beachfront resort. With 600 acres of parkland the resort facilities include Spa, fitness centre, several bars & restaurants and 323 metre free-form pool.
The package is based on Laguna Rooms (40sq m) - well-appointed and stylish room for two with a king-sized bed or two single beds, cable channels, mini-bar, personal safe, hairdryer and complimentary coffee and tea-making facilities as well as complimentary wireless internet. Private balcony boasting spectacular balcony view of pool, garden, or lagoon.
Breakfast will be served each day in a private area.

Upgrade your stay with our luxurious room options:

Laguna Grand Room - £10 Extra per Night
Indulge in the beauty of Thai artworks and modern furnishings. This room boasts a balcony overlooking the picturesque lagoon, a luxurious bathroom, a comfortable chaise lounge and a dedicated study area. With an expansive area starting from 45 m² / 484 sq ft, elevate your experience for just an additional £10 a night.

Laguna Premier Room - £30 Extra per Night
Experience opulence in a room adorned with royal Thai purple artworks and contemporary furnishings. Relax on your furnished balcony with an additional lounge area. The spacious room, starting from 45 m² / 484 sq ft, invites you to enjoy your stay in style for an extra £30 per night.

Angsana One-Bedroom Loft - £50 Extra per Night
Savor breathtaking overwater views in this split-level loft. The first level hosts a inviting living area, while the second level features a generously sized bedroom with an ensuite bathroom. Unwind in a space spanning 88 m² / 947 sq ft and enhance your stay for an additional £50 a night.

Elevate your stay with these exclusive upgrades and immerse yourself in the luxury and comfort that the Angsana premium rooms offer.

Golf course transfers: Pick Up from Angsana Hotel
Daily Draw: The draw for the first two rounds will be on the website by 5pm on Tuesday 5th March. The draws for the last two rounds will be made in score order.
If you have any requests for early / late tee times in round 1 & 2 please use the message facility in your Locker / account and we will do our best to accommodate your requests.
Format: The scoring format each day will be individual Stableford with 95% handicap allowance. All five rounds will count towards the 2024 Orders of Merit.
Handicap: All five rounds will be run under the WHS system but scores will NOT automatically be forwarded to England Golf. You MUST return your daily scores to your golf club and the easiest way to do this is to forward the email from Golf Genius, which you will receive after each round and which provides details of your scores.
GAGT Overseas Handicap System (OHA): Where appropriate handicaps will be adjusted after each round in line with the GAGT OHA system which is based on the CONGU handicap system prior to the introduction of WHS, details of which we can provide. Any adjustments will not affect your club Handicap Index.
The GAGT OHA system will take precedence over any adjustments made by a player's home club so that everyone is operating on the same system as some clubs are slow to update overseas scores.


Prizes: There will be prizes for the leading three scores each day.
To avoid any excess baggage charges prizes will be in the form of vouchers for the Tour as follows:
Daily vouchers: 1st - £100, 2nd - £70, 3rd - £50 Overall vouchers: 1st - £175, 2nd £150, 3rd - £125.
Range balls: Range balls are included each day.
Buggies & caddies: Buggies & caddies are included at each course. The minimum tip for caddies is BHT400 (just under £10)
Scoring format: Play will be predominantly in fourballs for all five days. The scoring format will be Individual Stableford with 95% of Course Handicap allowance. The maximum handicap limits will be 24 for men and 30 for ladies.
Tees: TBC – depending on conditions on the day
Local Rules: Local Rules on the scorecard will be in play in addition to the R&A Rules of Golf.
Sweep: There will be an optional sweep of £50 (£10 per round) which will be split evenly between a 2's and competition sweep per round. The sweep will be paid out each day.
Nearest the Pin: There will be two Nearest the Pin competitions per round.
Order of Merit: Merit points will be awarded for all five rounds. You will need to be a current member of the GAGT to qualify for merit points.
Shorts: Ankle length socks are acceptable at each course, shorts must be tailored.
GPS & Range finding equipment: The use of GPS range finding devices is permitted on the Tour.
A few anticipated questions
Where should I fly to?
You can fly to Phuket International Airport with various airlines including Emirates, Etihad, BA, Qatar & Thai Airways
We recommend you contact Mason Edwards at Dial A Flight 01732 591460 or email him; Mason.Edwards@dialaflight.co.uk
What is the playing format?
Individual stableford with full handicap allowance. All five of the events will count towards the 2024 Orders of Merit.
What is the weather like in March?
February and March are regarded as being in the Cool Season. The average daily temperatures are in the high 20s deg C with clear blue skies and little chance of rain. The humidity is at its lowest in February and March. The Angsana Laguna Resort benefits from a warm breeze off the Andaman Sea. The evening temperatures reduce to low 20s C.
Enter Now