SAWGRASS EXPERIENCE, Florida - 5 nights + 5 rounds
Date: 1 Dec - 6 Dec
Entry Fee: £2,697.00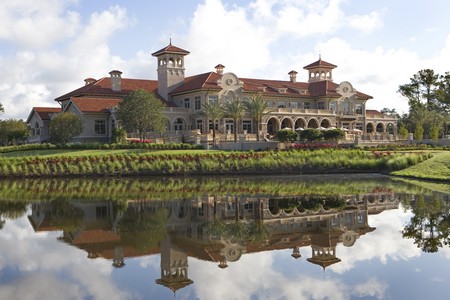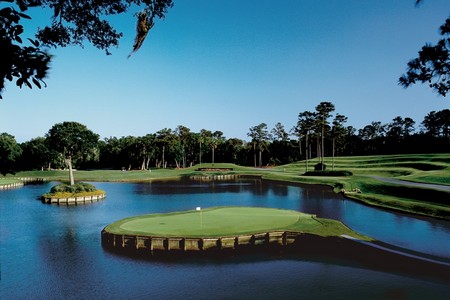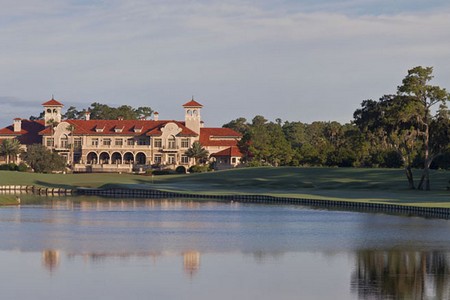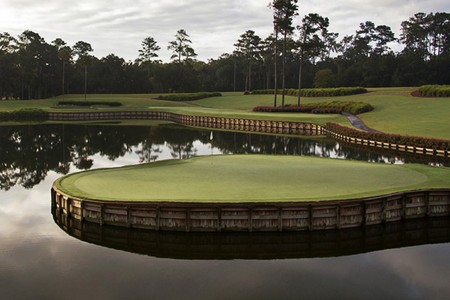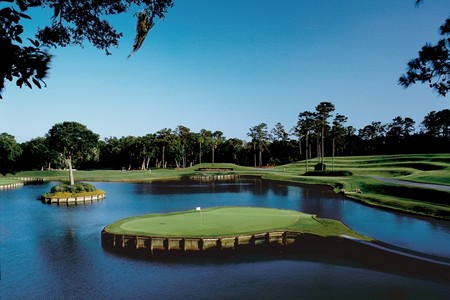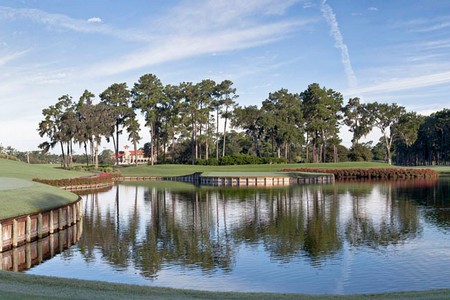 CLOSING DATE is 02 September 2023 for event SAWGRASS EXPERIENCE, Florida - 5 nights + 5 rounds
The Closing Date is the date up to which we can guarantee the prices displayed below. We can accept entries after the closing date but the prices may increase and payments can only be made by calling our offices.
Enter Now
THE TOUR'S 7th SAWGRASS EXPERIENCE
INCLUDING THREE ROUNDS ON THE TPC STADIUM COURSE
- HOME TO 'THE PLAYERS CHAMPIONSHIP' - REGARDED AS THE 5th MAJOR
"You see it on the TV and have an anticipation of what it will be like to play, but it was better than I could have imagined. Worth every penny!!!"
Arrive Friday 1st December - Depart Wednesday 6th December 2023
Package includes:
- 5 nights in the 4-star Sawgrass Marriott Hotel (twin / double share)
- 5 rounds of competitive golf on superb courses including
o three rounds on the world renowned TPC Stadium Course - 9th in Top 100 US Courses
o one round on Dye's Valley - host to the Web.com Tour Championship
o one round on Marsh Landing Country Club
- Transfers to the golf courses each day
- Buggies shared between two each round
- Complimentary range balls each day
- Prizes for each day's competition - total prizes value in excess of £1500
- All five rounds count for the 2024 OoMs
- Great time to do Christmas shopping in the Thanksgiving sales!
- Flights and airport transfers are not included
Package prices:
Full package price excluding flights - £2697 (sharing twin / double room)

Single supplement (5 nights) - £644

Non-golfer - £776

Additional night twin / double - £132 pp

Additional night single - £260
PLEASE NOTE THE ABOVE PRICES ARE BASED ON AN EXCHANGE RATE OF 1.22$ / £. IT MAY BE NECESSARY TO MAKE A SURCHARGE IF THERE IS AN APPRECIABLE CHANGE IN EXCHANGE RATES.
Golf Itinerary:
Sat 2 Dec TPC Stadium Course from 10.00am
Sun 3 Dec Marsh Landing CC from 10.30am
Mon 4 Dec TPC Stadium Course from 10.00am
Tue 5 Dec Dye's Valley from 10.05am
Wed 6 Dec TPC Stadium Course from 10.40am
Accommodation:
Marriott Sawgrass Golf Resort & Spa www.sawgrassmarriott.com
Sawgrass Marriott Resort Phone: 00-1-904-285-7777
1000 PGA Tour Boulevard
Ponte Vedra Beach
Florida 32082
Accommodation is booked for arrival on Friday 1st December and departure on Wednesday 6th December 2023
Marriott Sawgrass Golf Resort & Spa is a luxury oasis of golf, surf and sunshine located along the Atlantic at Ponte Vedra Beach, 15 miles south of Jacksonville and approximately 2 hrs from Orlando. Laid out across 15 acres, the resort combines modern 4-star accommodation, natural beauty, a wide range of dining options and a 25,000-square-foot luxury spa with 19 treatment rooms.
The journey from Orlando to Sawgrass takes approximately 2 hrs 20 mins.
Hotel Parking:
Hotel's current daily parking rates are $20.00 for self-parking and $28.00 for valet. Across the road from the Marriott Hotel, approximately 3 minutes walk, is a retail park and overnight parking is free of charge
Breakfast options:
Breakfast is not included in the package because in our previous trips to Sawgrass we have found that many people like the option of having breakfast in the clubhouse at Sawgrass in 'Nineteen'.
Breakfast is served in the Marriott Hotel between 7.00am and 11.00am and the cost is approximately $28.
We also recommend the Metro Diner in the shopping area across the road from the hotel. Full breakfast is approximately $15 + tip.
Course Transfers: Dye's Valley and The Stadium Course are within 5 minutes drive of the hotel. The hotel operates a shuttle service to the courses which are not exclusive to our group. Please allow 30 minutes to take the shuttle from the front of the Marriott Hotel to the courses.
Marsh Landing Country Club is just a bit further than the entrance to the PGA Sawgrass but still less than 10 minutes from the Marriott Hotel.

Directions to Sawgrass: Both golf courses are located at TPC Sawgrass which is approximately 5 minutes drive from the hotel if you have your own vehicle.
To get to TPC Sawgrass turn left out of the main hotel entrance, go through the security barrier and after approximately half a mile TPC Sawgrass is signposted on the left.
Format: The scoring format each day will be individual Stableford with Playing Handicap 95% of Course Handicap. All four rounds will count towards the Order of Merits.
Tees: TBC – depending on conditions on the day
Handicap: All five rounds will be run under the WHS system, but scores will not automatically be forwarded to England Golf. You MUST return your daily scores to your golf club and the easiest way to do this is to forward the email from Golf Genius, which you will receive after each round, and which provides details of your scores.
GAGT Overseas Handicap System (OHA): Where appropriate handicaps will be adjusted after each round in line with the GAGT OHA system which is based on the CONGU handicap system prior to the introduction of WHS, details of which we can provide. Any adjustments will not affect your club Handicap Index.
The GAGT OHA system will take precedence over any adjustments made by a player's home club so that everyone is operating on the same system as some clubs are slow to update overseas scores.
Bag storage: You can safely leave your golf bag at Sawgrass and they will be ready on your buggy each morning when you arrive.
Buggies & electric trolleys: Buggies are included each day, shared between two players.
Caddie Program: The Tournament Players Club provides a caddie experience for all golfers. All play on The Stadium Course and Dye's Valley Course at TPC Sawgrass will automatically enjoy a Forecaddie program included in the package. Every golfer will be obliged to pay the Forecaddie a minimum gratuity of €40 per golfer per round.
Metal spikes are not permitted
Range Balls: Range balls are included each day and the practice facilities at TPC Sawgrass are superb and include a long game area and a variety of short game areas.
Prizes: There will be prizes for the leading three scores each day.
To avoid any excess baggage charges prizes will be in the form of vouchers for the 2024 Tour as follows:
Daily vouchers: 1st - £100, 2nd - £70, 3rd - £50 Overall vouchers: 1st - £200, 2nd £175, 3rd - £150.
Nearest the Pin: There will be two Nearest the Pins for each round. The prize will be a £25 GAGT voucher.
Order of Merit: Merit points will be awarded for all five rounds. You will need to be a current member of the GAGT to qualify for merit points.
Sweep: There will be an optional sweep of £50 (or $60), £10 per round and this will be collected in cash when you check in before the first round. The sweep will be paid out daily for the leading three scores and anyone who scores a two.
GPS & Range finding equipment: The use of GPS range finding devices is permitted on the Tour.
Travel Insurance: We consider adequate travel insurance to be essential. As a condition of entry, you are required to arrange an insurance policy to cover cancellation, accident & medical problems, personal liability, legal expenses, luggage, delays etc.
ESTA: Please ensure you have an up to date and valid ESTA
Flights: Flights are NOT included, and we recommend you contact
Mason Edwards at Dial a Flight.
Contact details for Mason are as follows:
Mason.Edwards@dialaflight.co.uk
01732 591460
Or Water Orton Travel on 0121 749 1493 or email Janet on janetclaridge@travelcentres.co.uk
Remember to quote GAGT to get the best quote.
A few anticipated questions
Are airport transfers included?
Airport transfers are not included as we anticipate that people will fly in at different times.
What is the playing format?
Individual stableford with full handicap allowance. All five rounds will count towards the 2024 Orders of Merit.
What is the weather like in December?
Warm and sunny with temperatures typically in the low 20°Cs

What the competitors say:
"Brilliant courses, awesome weather, great people, wonderful hospitality – USA at its finest!! I will be back."
"Without doubt one of the top venues we play on GAG tour. Courses and practice facilities are amongst the best we can play. This was my 5th visit and would happily play the Stadium course every day, all day. Look forward to the next visit!"
"The Stadium Course at Sawgrass is so iconic - perhaps second only to Augusta - that no matter where else you've played, you'll get goosebumps playing 16-18. The fun (or panic!) of trying to hit the 17th is second to none. However, the rest of the course is equally as good, requiring you to think your way round and play great shots - there aren't that many places to miss! Dye's Valley is also sneaky good and a welcome change of pace."
Enter Now