IRISH OPEN - OLD HEAD, Co Cork - 3 rounds + 2 nights
Date: 19 Apr - 22 Apr
Entry Fee: £692.00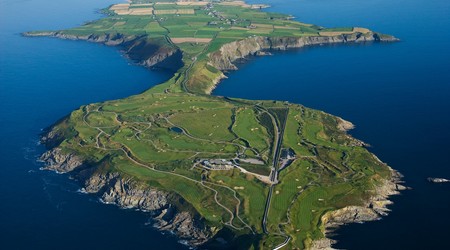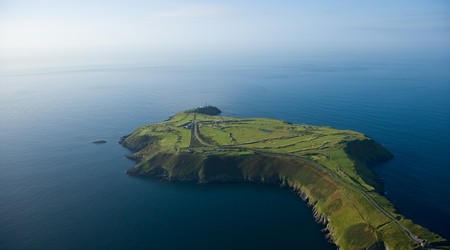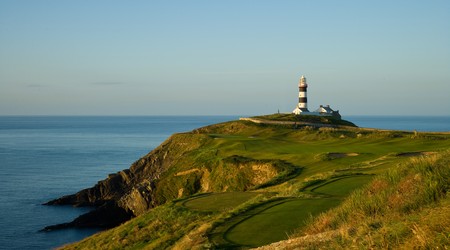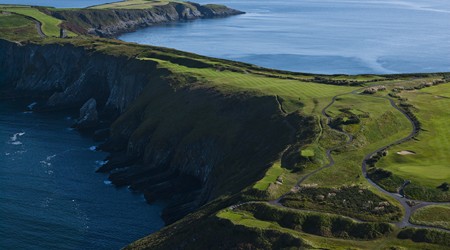 IRISH OPEN, OLD HEAD - Nr Kinsale, County Cork
Tuesday 19th - Thursday 21st April 2016
Package includes:
Three rounds on the world renowned Old Head, ranked 31st in the UK.

Two nights (Tuesday and Wednesday) bed & breakfast in the 4 star Trident Hotel in Kinsale.

Three separate competition rounds with prizes for each round and overall.

All three rounds count towards the 2016 Worldwide OoM.

The overall winner will qualify or the 2016 Tour Final.
Airport & golf course transfers:
We have not included airport transfers in the package as people are arriving on different days at different times. The journey from Cork airport to Old head is approximately 40 minutes and taxis are available at the airport.
Golf course transfers are not included in the package but several people are hiring cars. The journey from the Trident Hotel to Old Head approximately 20 minutes.
Golf: Old Head Golf Links, Kinsale, Co Cork
Tel: 00 353 214 778 444
00 353 214 778 444 email info@oldhead.com www.oldhead.com
Tee Times:
Tues 19th Tee off from 11.00-13.00
Weds 20th Tee off from 10.00-12.00
Thu 21st Tee off from 9.30-11.30
The draw for Tuesday will be on the website by 9.00pm on Sunday evening. If you require a late tee time due to your flight arrival please make your request via the Message facility in your Locker / Account.
The draw on Thursday will be made in score order with the exception of those persons who have an early flight.
Accommodation: The Trident Hotel, Kinsale, County Cork www.tridenthotel.com

Scoring Format:
Play will be in fourballs each day. The scoring format will be Individual Stableford with full handicap allowance. The maximum handicap limits will be 24 for men and 30 for ladies.
Tees
:
Men – TBC Ladies – Red
Caddies, buggies & electric trolleys: Caddies need to be booked 24 hrs in advance by calling the Reception at Old Head and speaking to on 00 353 214 778 444
00 353 214 778 444.
Senior caddie fees are 45 Euros per round + gratuity.
Bag carriers are 25 Euros + gratuity
Buggies are charged at 60 Euros – but generally only hired out to people with medical conditions
Pull trolleys are 15 Euros per round. There are no electric trolleys.
Prizes: Each round will be a separate competition and all three will count towards the Worldwide Order of Merit. There will be prizes for at least the leading three scores in each round.
To avoid any excess baggage charges prizes will be in the form of vouchers for the 2016/17 Tour as follows: Daily vouchers: 1st - £100, 2nd - £70, 3rd - £50 Overall vouchers: 1st - £150, 2nd £125, 3rd - £100.
There will be two Nearest the Pin competitions per round. The prize for each is a £25 Tour voucher.
Worldwide Order of Merit: Merit points will be awarded on the basis of 100pts to the winner, 99pts for runner up, 98pts for third and so on. You will need to be a current member of the European Amateur Golf Tour to qualify for merit points.
Sweep: There will be an optional sweep of 40 Euros to cover all three rounds, the overall competition and 2's. We will collect the sweep at check in on Tuesday morning.
Evening Socialising: Experience has shown that most people like to make their own arrangements for evening meals and there are plenty of options in Kinsale. We will recommend a restaurant for Tuesday and Wednesday and anyone wishing to join us as a group is very welcome.
Contact: David Hughes – 07956 178008
07956 178008 Mike Laney - 07957 816283
07957 816283
All prices are based on an exchange rate of 1.4 E / £ and it may be necessary to make a surcharge if there is a change in interest rates
.