CYPRUS OPEN, Paphos – 6 nights + 5 rounds
Date: 15 Apr - 21 Apr
Entry Fee: £1,495.00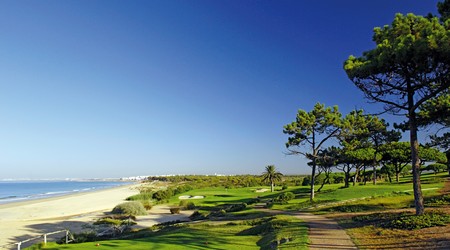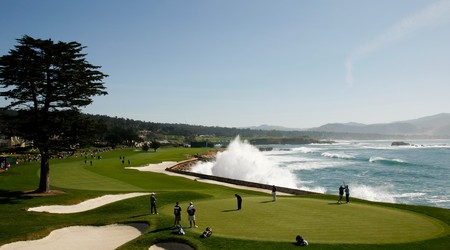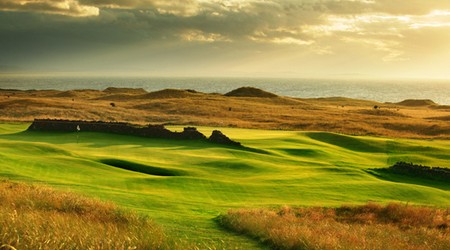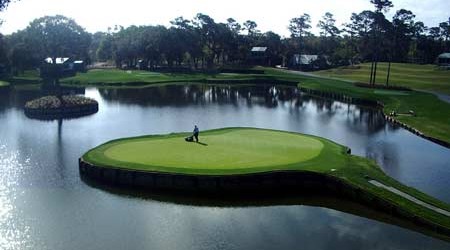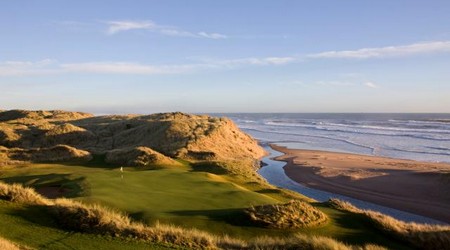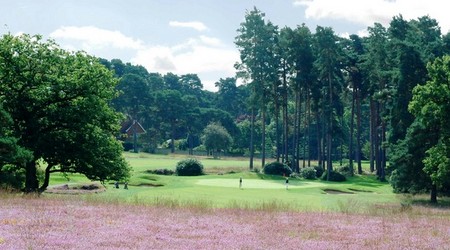 CLOSING DATE is 16 January 2024 for event CYPRUS OPEN, Paphos – 6 nights + 5 rounds
The Closing Date is the date up to which we can guarantee the prices displayed below. We can accept entries after the closing date but the prices may increase and payments can only be made by calling our offices.
Enter Now
CYPRUS OPEN, Paphos
MONDAY 15TH APRIL - SUNDAY 21ST APRIL 2024
The Global Amateur Golf Tour's first ever event in Cyprus!
HURRY, BOOK EARLY AND SAVE MONEY!! TAKE ADVANTAGE OF OUR EARLY BOOKING DISCOUNT TO RECEIVE £100 OFF!! OUR EARLY BOOKING DISCOUNT OFFER ENDS ON THE 15TH DECEMBER 2023!!
EARLY BOOKING DISCOUNT | £100 OFF
USE CODE: CYPRUS100
5 rounds of golf and 6 nights at the luxurious 5-star Annabelle Hotel in Paphos! Enjoy the convenience of being within walking distance to the harbour and an array of fantastic bars and restaurants!
Package includes:
6 nights B&B accommodation (twin / double share) in the Annabelle Hotel, Paphos;

5 rounds of competitive golf on superb courses;
- 2 x rounds of golf at Aphrodite Hills including buggy hire.
- 1 x round of golf at Minthis Hills
- 1 x round of golf at Secret Valley golf club
- 1 x round of golf at Elea Estates golf club
Welcome drinks;

Golf course transfers;

Prizes for each round and overall;

All five rounds count towards the 2024 Order of Merit;
Package Prices: Please note flights and airport transfers are not included.
Full package price -

£1,495

£1,395

Single supplement (6 nights) - £248

Non golfer - £557

Additional night – twin / double £97pp

Additional night – single £150 per room

Upgrade to Half Board (6 nights) - £155pp

Upgrade to Full Board (6 nights) - £310pp

Golf Only -

£951

£851
HURRY, BOOK EARLY AND SAVE MONEY!! TAKE ADVANTAGE OF OUR EARLY BOOKING DISCOUNT TO RECEIVE £100 OFF!! OUR EARLY BOOKING DISCOUNT OFFER ENDS ON THE 15TH DECEMBER 2023!!
Please note the above prices are based on an exchange rate of 1.13 € / £. It may be necessary to make a surcharge if there is an appreciable change in exchange rates.
**Early Booking Discount only applies to Golfers.
Itinerary:
Mon 15 Check in to Annabelle Hotel – Welcome Evening Drinks
Tue 16 Aphrodite Hills – Course Transfer – Range Balls – Shared Buggy
Wed 17 Minthis Hills – Course Transfer – Range Balls
Thu 18 Elea Estates – Course Transfer – Range Balls
Fri 19 Secret Valley – Course Transfer – Range Balls
Sat 20 Aphrodite Hills – Course Transfer – Range Balls – Shared Buggy
Sun 21 Check Out of Annabelle Hotel
Tee Times:
Tue 16 Aphrodite Hills Tee time from 10:00am
Wed 17 Minthis Hills Tee time from 10:40am
Thu 18 Elea Estates Tee time from 10:30am
Fri 19 Secret Valley Tee time from 10:30am
Sat 20 Aphrodite Hills Tee time from 10:00am
Accommodation: ANNABELLE HOTEL PAPHOS
Check in Monday 15th April - check out Sunday 21st April - 6 nights.
The stunning 5-star hotel in Paphos, Cyprus! Located near the charming fishing harbour, this delightful hotel offers lush gardens with breathtaking sea views, featuring classically Mediterranean white bedrooms where you can wake up to the sounds of the sea. Take a break from the greens and soak up the warm Cyprus sun while lounging by the gorgeous infinity pools. Explore medieval ruins, indulge in kite surfing, rock climbing, mountain biking, pony trekking, parasailing, and wine tasting, or practice your swing at the nearby golf courses. Annabelle offers the perfect blend of adventure and luxury to make your stay unforgettable!
All 244 airy rooms and suites boast complimentary wi-fi, marble bathrooms and a private balcony or terrace. Room options range from the standard Inland View Room to more luxurious options such as Greek-style Garden Studio Suites which are situated in the hotel's tropical gardens and boast open-plan rooms and two private patios, while some have a private heated whirlpool and fireplaces.
Dine like royalty with an array of dining options at Annabelle! With nine bars and restaurants showcasing the freshest local produce, indulge in the extensive wine list, all while enjoying live evening music.
Golf course transfers: Pick Up from Annabelle Hotel
Daily Draw: The draw for the first two rounds will be on the website by 5pm on Thursday 11th April. The draws for the last two rounds will be made in score order.
If you have any requests for early / late tee times in the first 3 rounds, please use the message facility in your Locker / account and we will do our best to accommodate your requests.
Format: The scoring format each day will be individual Stableford with 95% handicap allowance. All five rounds will count towards the 2024 Orders of Merit.
Handicap: All five rounds will be run under the WHS system, but scores will NOT automatically be forwarded to England Golf. You MUST return your daily scores to your golf club and the easiest way to do this is to forward the email from Golf Genius, which you will receive after each round and which provides details of your scores.
GAGT Overseas Handicap System (OHA): Where appropriate handicaps will be adjusted after each round in line with the GAGT OHA system which is based on the CONGU handicap system prior to the introduction of WHS, details of which we can provide. Any adjustments will not affect your club Handicap Index.
The GAGT OHA system will take precedence over any adjustments made by a player's home club so that everyone is operating on the same system as some clubs are slow to update overseas scores.

Prizes: There will be prizes for the leading three scores each day.
To avoid any excess baggage charges prizes will be in the form of vouchers for the Tour as follows:
Daily vouchers: 1st - £100, 2nd - £70, 3rd - £50 Overall vouchers: 1st - £175, 2nd £150, 3rd - £125.
Range balls: Range balls are included each day.
Buggies & E-Trollies: Buggies are included at Aphrodite Hills, however buggies & Electric Trollies are limited in availability at the other courses. If you would like a buggy or trolley, please let Debbie and Kelly know as soon as possible by email to info@gmmltd.co.uk. We cannot guarantee to meet all requests.
Scoring format: Play will be predominantly in fourballs for all five days. The scoring format will be Individual Stableford with 95% of Course Handicap allowance. The maximum playing handicap limits will be 24 for men and 30 for ladies.
Tees: TBC – depending on conditions on the day
Local Rules: Local Rules on the scorecard will be in play in addition to the R&A Rules of Golf.
Sweep: There will be an optional sweep of €50 (€10 per round) which will be split evenly between a 2's and competition sweep per round. The sweep will be paid out each day.
Nearest the Pin: There will be two Nearest the Pin competitions per round.
Order of Merit: Merit points will be awarded for all five rounds. You will need to be a current member of the GAGT to qualify for merit points.
Shorts: Ankle length socks are acceptable at each course, shorts must be tailored.


GPS & Range finding equipment: The use of GPS range finding devices is permitted on the Tour.
A few anticipated questions
Where should I fly to?
You can fly to Paphos Airport from the UK with various airlines including EasyJet, BA, Jet2 & Ryanair.
We recommend you contact Mason Edwards at Dial A Flight 01732 591460 or email him; Mason.Edwards@dialaflight.co.uk
What is the weather like in April?
In April the weather in Cyprus is sunny and warm. Almost every day is sunny with temperature during daytime between 18 and 32 °C with clear blue skies and little chance of rain. The sun sets at 18:30 and the evening temperatures reduce to 11°C-13°C.
What clothes to wear in April?
You will mostly use your summer clothes. At daytime you will probably wear shorts and t-shirt, etc. You should also have a sweater and a pair of pants for the night or in case the weather turns a bit cooler than normal. Suitable clothes for April include medium-weight and summer apparel with light jumpers or long-sleeved cotton for the evenings.
Enter Now