WEST HILL, Surrey - 2 rounds
Date: Tuesday 4 Jun
Entry Fee: £214.00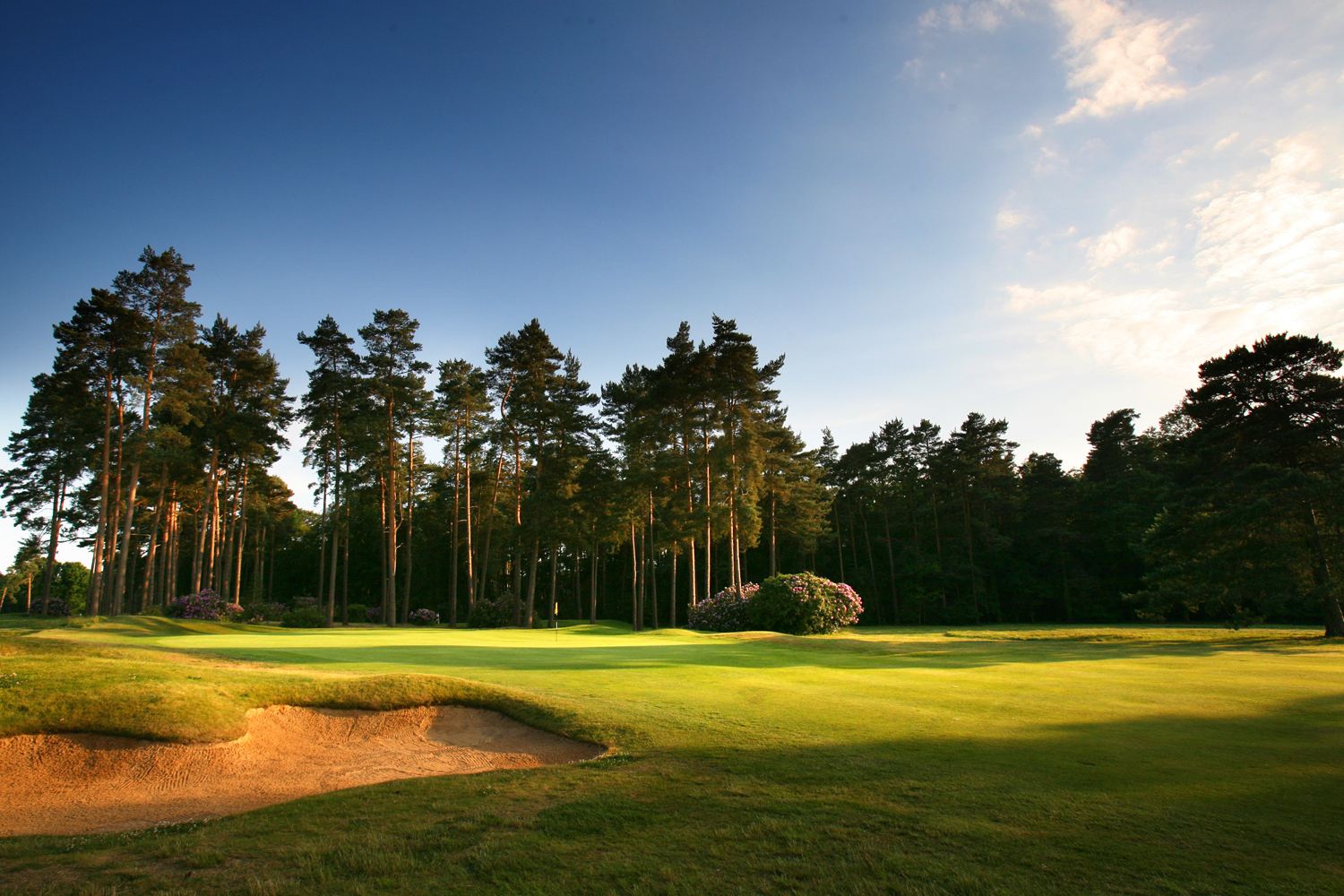 CLOSING DATE is 04 May 2024 for event WEST HILL, Surrey - 2 rounds
The Closing Date is the date up to which we can guarantee the prices displayed below. We can accept entries after the closing date but the prices may increase and payments can only be made by calling our offices.
Enter Now
COMPETITOR INFORMATION
Club Address: West Hill Golf Club, Bagshot Road, Brookwood, Surrey GU24 0BH.
Tel: 01483 474365 Club website: www.westhillgc.co.uk
Package Includes: Tea/Coffee & Bacon Roll on Arrival, 18 Holes in the Morning, Sandwiches & Chips Between Rounds, 18 Holes in the Afternoon and Prizes for each Round & Overall.
Registration: The registration desk will be set up in the Clubhouse from 7.15am.
Breakfast: Bacon Rolls and Tea/Coffee will be available upon arrival.
Tee Times: The draw will be on the website at least 48 hours before. Play starts at 8.30am in fourballs and the afternoon round starts at 1.30pm.
Scoring Format: The scoring format will be individual Stableford with Playing Handicap 95% of Course Handicap. The maximum playing handicap will be 24 for men and 30 for ladies.
Tees: White Tees (Gentlemen) & Red Tees (Ladies)
Prizes: There will be GAGT vouchers for 1st - £100, 2nd - £70, 3rd - £50.
Nearest the Pin: There are two Nearest the Pins each getting a £25 GAGT voucher.
GAGT Order of Merit: Merit points will be awarded on the basis of 100pts to the winner, 99pts for runner up, 98pts for third and so on.
You will need to be a current member of the GAGT to qualify for merit points.
You can check your membership status and join by calling Kelly / Debbie on 0345 466 2222. The subscription fee is £40 for 12 months from the day you join.
WHS Qualifier: The event will be a WHS handicap qualifying event. Please ensure that you know your exact Handicap Index.
All scores will be automatically uploaded to the WHS for those competitors who are a member at a club affiliated to England Golf. All other competitors will be responsible for returning the scores to their home club.
Sweep: There will be an optional sweep of £10 per person per round to include a 2s sweep and a competition sweep. Please remember to bring cash for the sweep.
Buggies & trolleys: Buggies, electric trolleys and pull trolleys are available via the pro shop on 01483 474365
Range balls: There is a practice ground and tokens can be bought in the Pro Shop.
On course catering: There is a halfway house.
Dress Code:
On The Course: Conventional golfing attire including golf shoes are required. Shirts should be tucked in at all times. Tailored shorts are permitted and can be worn with short socks predominantly white over the ankle with a discrete logo allowed. Long socks can be of any one colour.
In The Clubhouse: Hats must not be worn in the Clubhouse. Neither trainers nor flip flops are allowed. Gentlemen are expected to wear socks at all times unless wearing deck shoes.
Bedser Bar (Spike Bar)
Golf clothing is permitted. Smart casual dress is acceptable at all times.
Lubbock Lounge (Lounge)
Smart casual dress is acceptable, although the Club's preferred dress code is collared jacket, trousers and shirt with tie, or roll-neck sweater. Please note that shorts or golf shoes are not allowed.
Dining Room
Collared jacket with tie or roll-neck sweater. For those playing 36 holes clean, dry golf clothing may be worn at lunchtime. Any further relaxation of the jacket and tie rule is subject to the permission of the Secretary. Please note that shorts or golf shoes are not allowed in the dining room.
GPS range finding equipment: The use of GPS range finding devices is permitted on the Tour.
Late Cancellation: Please note the club may charge in full for late cancellations.
Emergency Contacts:
Gaz – 07565886700 Mike – 07957816283 Office – 03454662222
Enter Now